Posted by D. Stewart on March 24, 2015
Enjoy the hidden secrets of Southern Saskatchewan by getting off the beaten trail to sites seldom visited, scenic views, historic sites, museums and buildings following the Prairie Storms Adventure Trail. The name also pays tribute to Alberta's Prairie Winds Adventure Trail.
Some of the geocaches in series will take you along the Red Coat Trail, which is a 1,300 km route through southern Manitoba, Saskatchewan and Alberta taken in 1874 by the North-West Mounted Police in their quest to bring law and order to the Canadian West. In Saskatchewan, Highway 13 is designated as Red Coat Trail.
As you collect the geocaches in the Prairie Storms Adventure Trail (and probably more in between) you will be sure to create memories and encounter numerous photographic moments. Keep in mind, similar to the Prairie Winds Adventure Trail, these trails are not easily completed. It will take you two or three days, during which time you will travel about 1000km, and requires planning ahead for fuel, food and water.
---
Approximate Time for Completion: 2 - 3 days.
Cost of Geocoin: $0 (for those who qualify; fully trackable on geocaching.com) but there aren't many left.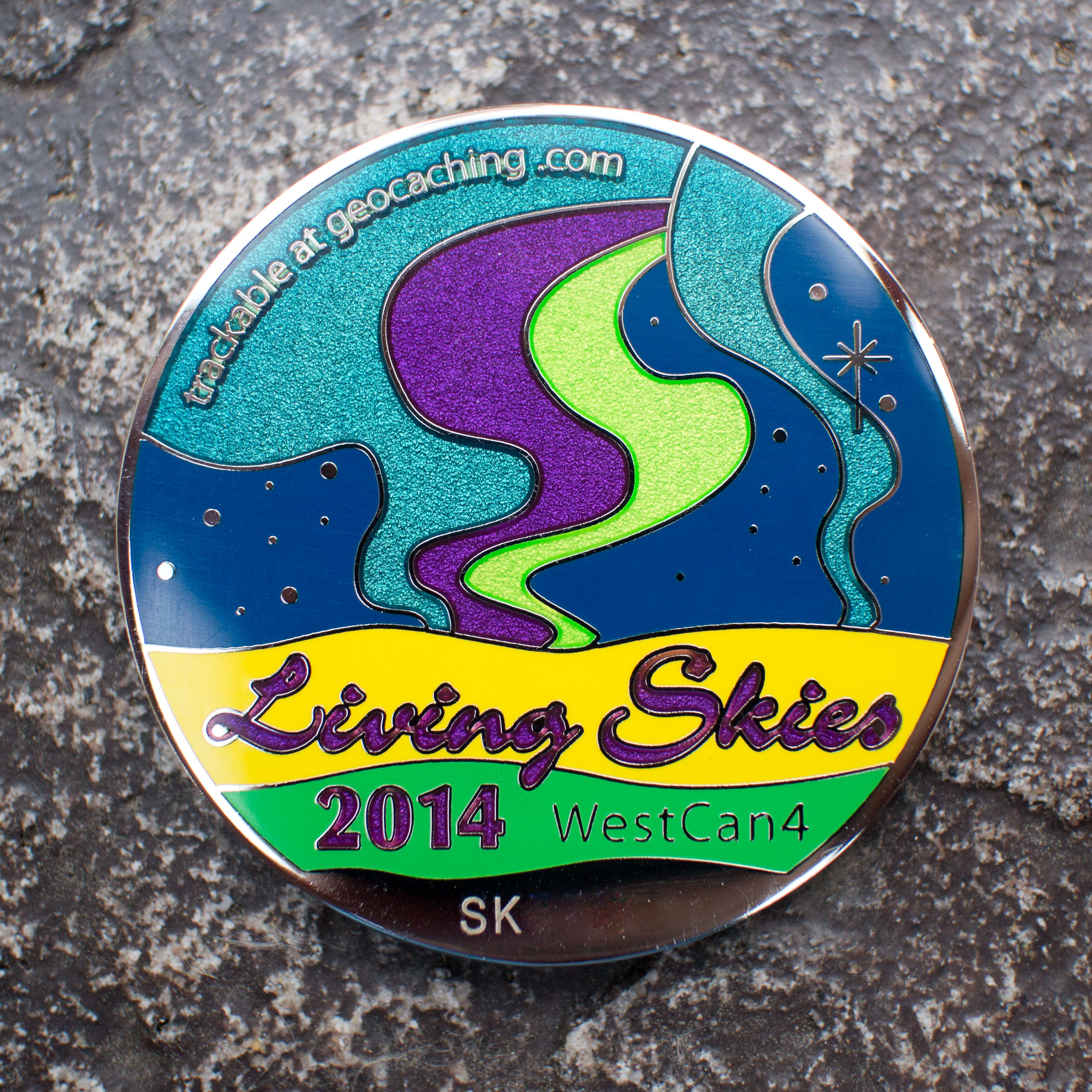 Pro Tip: Pack plenty of food and water and keep an eye on your gas gauge. There aren't as many rest stops as you may want, especially in the evenings and it is really easy to lose track of time (and distance). Gas isn't readily available in some of the small communities, especially after hours.
For More Information: Bookmark of Geocaches; Email Prairie Storms;
This blog entry is part of a larger resource. LINK TO GEOWYRM'S GEO-TOURISM